Managed services from $25 per month. Wedsite design, maintenance & support.
Fully managed or complete handover.
Design – Maintain – Support
Websites – Banners – Flyers – Social Media Graphics – Marketing Graphics – Corporate Identity – Ebook Covers – Mock-up Designs – Vector Designs – Logo Designs
and much more…
Design – Maintain – Support
ComputerKeen Helps Small Business Keep Up With The Big Boys
Offering Great Graphics, Web Design and Mock-Ups At Low Prices.
These days it is important for small business to compete with big business without the big business budget. ComputerKeen can help their clients by levelling the playing field through the use of sophisticated graphics and web design, all at an affordable price. One business helping small businesses do just that is, ComputerKeen.
For all your graphics, ComputerKeen is the place to go. We will complete product mock-ups, presentation materials for both online and offline graphics that will make any small business look like a million pounds on a budget that's a million short.
ComputerKeen can make book cover mock-ups; mug mock-ups; a complete corporate identity package mock-up, and even complete items such as Facebook page designs and WordPress templates. Whether for online or offline purposes, ComputerKeen has it covered.
Pricing varies so please call for a competitive quote.
Mockups are useful, especially of websites, to produce a functional imitation with working links, pictures and text. It allows those involved in projects to understand the logistics of what needs to be done early on in a project. Clients can review a mockup and suggest changes before developers begin coding the site, or for printers to begin printing which will save everyone time, energy, and costs.
What We Do
Create and develop our online presence with total handover.
Website Design
Custom designs and templates available with complete handover.
Online Shops
Sell anything online using WordPress and powerful and simple tools.
Graphics Design
Marketing material for any niche for web and print print service.
Facebook ADS
Custom design FaceBook advertisement for any business.
Flyer Designs
Custom designs, web and print versions. Source file available too.
Roll-up Banner Designs
Custom Designed for in dimention. Available in print and web version.
Corporate Identity
Present your company with custom designed corporate identity. Full stationary pack.
Additional designs
Custom designs for logos, brochures, 3D, CD / DVD covers, eBook covers, business careds and more.
Blog Management
Formatting and optimizing posts to include headers, links and SEO
Adding images, meta data and captions
Proofreading drafts and scheduling posts to go live
Approving, deleting and replying to comments
Filling out plugin information, like keywords and alternatives in Yoast SEO
Organizing and updating posts with categories and tags
Graphic Design
Advertisements
Featured images for blog posts
Flyers
Instagram Stories
Pinterest Pins
Postcards
Promotional material
Social media profile covers
Gain More Email Subsribers
Stunning Flyer Designs
For all categories, high quality, rich colors and print ready.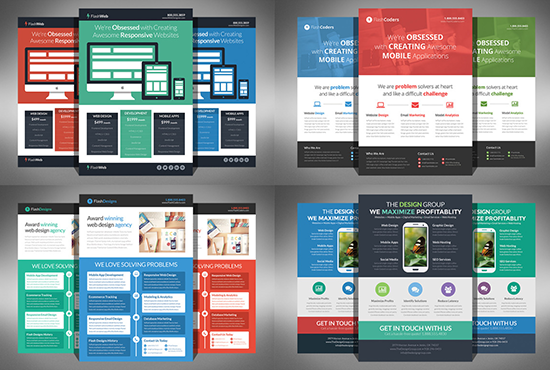 Social Media Share
Plugin with life time updates. you will not need anything more.
Grab a Professional FaceBook AD Image
Custom Designed
Amazing job! Exactly the right size too, lord knows I tried 1000 ways to Sunday and couldn't do it myself. You Rock!! I'll be back soon for other client pages. Highly recommend.

Wonderful work and great time delivery. Great communication and co-operation with revisions. Thank you!

I Thank You very much for all the orders , they are what I wanted, and veert informative , Thanks So Much again. Ms. Jeanine Conway.

computerkeen delivered high quality work in a quick amount of time. Highly recommend!

-30LOVE IT! Lots of material. It's EXACTLY what I need to jump-start my next online venture, msasia…